From the President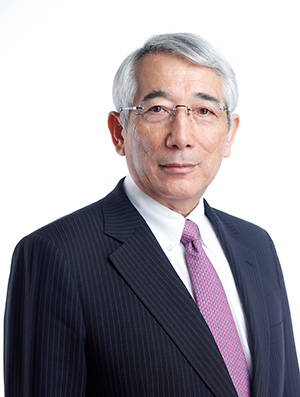 Louis Pasteur, the 19th century French chemist and microbiologist, revolutionized the world of science with his new perspective. Although we now take the idea for granted, he was the first to reject the belief that humans had to accept the natural occurrences in life. Spurred by his beliefs, Pasteur ventured into a wide range of unexplored fields, which resulted in novel discoveries such as the relationship between infection and bacteria. Pasteur applied his findings to create processes for sterilizing and disinfecting. Pasteur's explorations ultimately led him to create the vaccine therapy, which established a way to prevent the onset of tragic diseases such as rabies in humans. In addition, outside the medical field, we have directly benefited from Pasteur's research that led to fermentation and pasteurization processes, and the discovery of optical isomers.
I am very proud to be president of a research institute that is named after this esteemed scientist, and I am determined that our research will live up to his name. A century and a half after Pasteur's time, humans enjoy more longevity thanks to the scientific advances of our predecessors. At the same time, this longevity has resulted in many new challenges that affect how we live and stay healthy. As can be seen in aging societies such as Japan, it is evident that the real challenge of the 21st century is dealing with aging.
To meet this challenge, our institution's aim is to uncover the mechanism of anti-aging so as to promote healthy longevity. To help us achieve this goal, immunity and microbes will remain the core focus of our research, as we also strive to elucidate the complex causal relationships among immunity, cancer prevention and treatment.
As our research center moves toward these 21st century goals, we hope to gain public interest in our research while we do our best to serve the community by sharing our research through in-person and online seminars and symposiums.
Toshikazu YOSHIKAWA
President
Louis Pasteur Center for Medical Research